CAST YOUR VOTE NOW
FOR THE LUCKY PET YOU WANT TO PROTECT!








IdentaPet Welcomes Your Feedback!
Simply email us upon receipt of your IdentaPet
PetSake Kit and your feedback, too, could be
a part of our "CARING and PREPARING" community!

- OR -

Comment NOW on our product,
our website, your pet, your thoughts!

Comments ROTATE and CHANGE
with EVERY visit to this page!
Look for YOURS soon!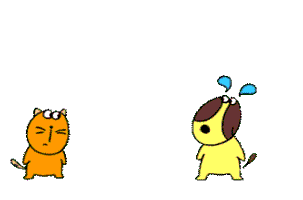 "CARING and PREPARING"
Our Satisfied PURRchasers aGRRee . . .

What a great product for everyone that really loves their pets...
it's worth every penny and more!!!!

ReBecca S - North Carolina

What a great idea. I live alone and always worried about
what would happen to my cat if something happened to me.
But I never got around to making plans should that occur.
Ok, my family and friends know I have a cat.
But would they know how to take care of
her the way I do? No way . . . until now.
You have covered EVERYTHING and I know that if
something happens, my Amanda would be taken care
of the way she has gotten use to. Thanks so much.
I know I should have done this before, but I am so glad I did it now.
I'm telling all my friends!

Bonnie C / Delaware

I would have paid $10 bucks
for the car travel hanger alone.
Great idea. Much more product
than I thought it would be.
I wish you good luck.

John D / New Jersey

I love how everything is in one packet.
It's like you said, just hand the packet over
and my petsitter knows everything they need
to about my pet. Now, if my dog gets lost and
we are away, our petsitter has everything
she needs to start a search immediately
even if we can't be reached. This will make
our vacations far more relaxed because
we know IdentaPet has our Buster covered.
You put in things I wouldn't have thought of.
This must make you feel good. Nice job.

Dianne B / New Jersey

Dear Customer Service,

I have recently received my fabulous IdentaPet packet.
I am speechless with gratitude for such a great product.

You didnít forget a thing!
ANDÖI already used my Travel Hanger
when running errands with my precious little Mootsie!

However, I am having trouble at the end of the day
trying to stuff Mootsie into the plastic envelope
for safe keeping. His fat little paws stick out
of the opening. Do you think you could enlarge the
plastic envelope to say, oh, maybe Hefty Bag size?

Thank you.

Your loyal and future repeat customer,

Suellen C-W / New Jersey

Wow. That's it, just wow.

Brian N / New Jersey

You're a good friend and I bought the product to support you.
But I must say that after receiving it, I do see how you put your
heart and soul into it. Your love for the animals shows in this wonderful idea.
Hope it saves a lot of lives. This was a gift you have given me.
My pets are better off now that I have your packet. I always knew I should do
something like this for them. But who has the time? Obviously, you did!

Donna G / Ohio

I do rescue work and often wondered how anyone would know
what type of dog or cat I might have traveling with me should something
happen during a transport. Your travel hanger does the trick.
Although I have filled in my own pets' names (thanks for so many spaces
for listings), I just put my rescue pet's description on my business card
and attach it to my hanger with paper clips, and I am all set. I feel
so responsible for their safety. I know they depend on me. I hope
there is never a need for your product's use, but thank goodness it
is there, just in case. You can tell you are an "animal person".
It shows in what you have done.

Jackie K / Maryland

After I filled out my information
(which is all in one document -- which is something considering
how much information you have packed into this product),
I ran to our office supply store and laminated my travel hanger.
Now, I just use a washable marker to check the box of the pet
who is my traveling buddy for the day and then
just wipe it off for the next trip. Thanks.

Mary / Pennsylvania

I bought this as a "welcome" gift
for my son and daughter-in-law's new puppy, Hogan.
She loved it and took it to her vet on
their first visit. The vet loved the idea.
Hogan sends puppy kisses and a big thank you.

Belinda / Maryland


eBay Feedback ~~~~ eBay Feedback ~~~~ eBay Feedback



WOW! Great , comprehensive
and caring product!!!
MUST HAVE for all pet owners!
char****

Terrific E-bayer in all ways -
Highly Recommend
*** moffet

Wonderful product, wonderful seller!
A+ transaction! Thanks so much!!!
cr*2*

AAA+++, fast delivery, excellent product,
will recommend to all my friends w/pets.
MissyKitty****

Excellent seller! This packet is great
for animal lovers and our pets!
april****


Check out our Favorite Cyperspots. They're


[Back to top]

Visit the Page of YOUR choice!