A GRReat start to your IdentaPet protection for YOUR pet!

These tags are a simple, effective and efficient way to place identification on your dog or cat. Tag measures 1 1/4" in diameter. Plastic cover resists normal elements, assuring that your pet's information stays safe.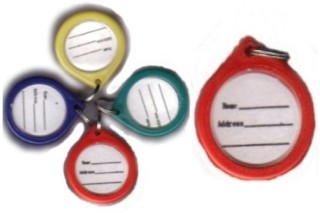 Click on Image for a larger view.

Why I like this tag is because your information can be changed as many times as necessary. When going on vacation, kenneling, having a temporary caregiver, moving, or a change of phone number. Simply fill in a new piece of paper (for added durability use a waterproof pen), insert in tag, and voila' -- instant updating for your pet's security! An idea that fits in purrfectly with IdentaPet's mission of preparing for your pet's well-being at all times.

During emergencies such as hurricanes, earthquakes, etc. the information can be updated to include an "out of area" contact's phone and/or cell number. Should you and your pet become separated, and if "pockets" of local phone lines are down for any period of time, this may be the only way to notify someone should your pet be located.

If your pet already has ID, this can be your "just in case" tag for any and all of the reasons mentioned above!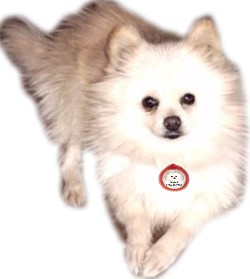 Click on Gianni's Tag for a larger view of "do it yourself" tag designs.

These tags also make great PHOTO ID Tags, so you have a choice. Simply fill in the information or be as creative as you dare!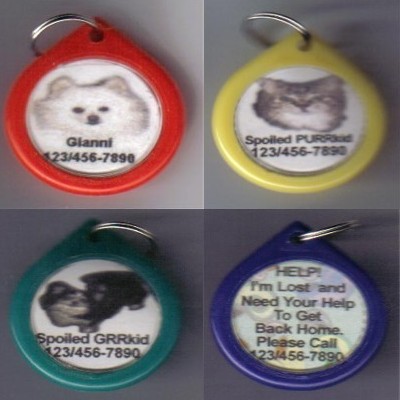 Click on Image for a larger view of "do it yourself" tag designs.

Tag designs are only limited by your imagination! When making your own insert, simply remove the clear plastic cover and use as a template.

And if you worry about sending away for tags and giving "third parties" access to your private phone number, these tags are an added security measure at a time when personal information is being raided at an alarming rate.

Tags are available in four vibrant colors of OUR choosing . . .
red, green, yellow and blue. All are attractive and your pet will look purrfectly grreat wearing any one of them -- but more importantly, should they get lost, they have a better chance of being returned because you cared enough to protect them with identification.

Tags come with easy attachment ring for your pet's collar.
INSTANT PET ID for INSTANT PET PROTECTION!

But sadly, that's where pet protection ended . . . until NOW!
With IdentaPet, it's only the beginning of your
"Purr and Grrr Kid's" TOTAL Pet Protection Package!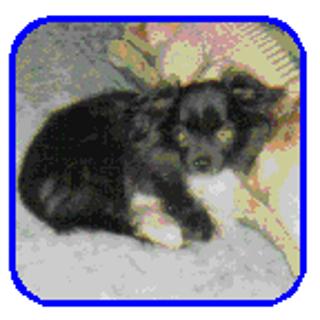 The BEST LOVED, WELL CARED for furred family member's protection CONTINUES above and beyond an ID tag!





IdentaPet offers pet owners an
(1) IDENTIFICATION KIT like those for our Children.
Package includes our "U PURRsonalize It" ID/Photo Tag
for INSTANT protection and a detailed Description Form that once completed even a stranger will recognize YOUR pet!

(2) RECOVERY AID with Fill in Phone Directory, Tips & Strategies and our PROFESSIONALLY Designed Reward Flyer. All "MUST HAVES" should your pet be lost, missing or stolen.

(3) PREPAREDNESS PACKET in case of EMERGENCY or AWAY TIME from YOUR Pet. Ensures EVERYONE will know how to care for YOUR pet the way that YOU care for YOUR pet. Includes a convenient POCKET to keep your furkid's current photo and other important records. We also protect your pet while traveling with our one of a kind "My Pet is Traveling With Me" Car Hanger for crate or visor. Our ASPCA Static Cling Window Decal is another pet essential! And our "I Have Pets at Home" Key Tag, Wallet Card and Magnetic Card all have Emergency Information for BOTH your PET and YOU!




Now you have it!
TOTAL pet protection for TOTALLY devoted pet lovers!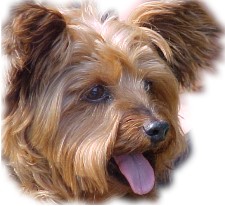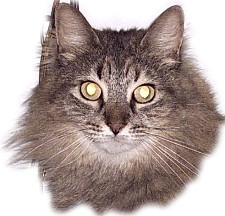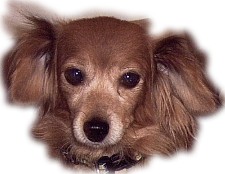 (Meet Tatum, Molly and Campbell
some of the ORIGINAL IdentaPet Grrr and Purr Kids!)

Please take the TIME NOW to ORDER then COMPLETE
YOUR IdentaPet package.




TIME it takes to ORDER IdentaPet -
2 MINUTES.
TIME it takes to COMPLETE your IdentaPet packet -
13 MINUTES.
TIME it takes to REGRET not having IdentaPet when it is needed - ENDLESS!