I asked for a TRUE FRIEND,
and I was sent a PET!



CAUTION: THIS SITE AND ITS PRODUCTS ARE DESIGNED STRICTLY FOR
THOSE WHO LOVE THEIR PETS. BE ADVISED ITS CONTENTS ARE BENEFICIAL
TO PET SAFETY AND WELL-BEING. MAY BE HAZARDOUS TO NEGLIGENT
CAREGIVERS. PURCHASES LIMITED TO OWNERS DEDICATED TO
ENSURING THEIR PET'S LIFE IS THEIR BEST LIFE POSSIBLE!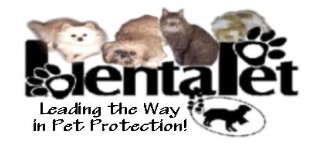 IdentaPet is Proud to be Part of our
Nationwide Amber Alert System
for our Most Precious Treasures - our CHILDREN!



to IdentaPet!
The Doggie Designer and Cat Couture Safety Item
for the Pampered Pet and the People Who Love Them!

When ORDINARY care just won't do
for your EXTRAORDINARY pet!

Plus Our EXCLUSIVE Design St. Francis Pet ID Tags,
One-of-A-Kind Pet Certificates,
& PEOPLE Emergency Items, too!


Check us out in
CatFancy & DogFancy Magazines!
"Best of Philly 2004" Magazine!
PLUS Jersey Pets Magazine!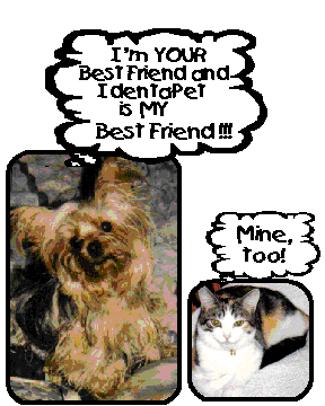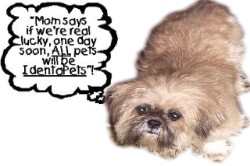 Thank You for "Pawsing" at IdentaPet!

The BEST 3-in-1
Pet Protection Product on the Market!

1) Identification Kit
2) Lost Pet Recovery Aid
3) Emergency Preparedness Packet





A "MUST HAVE" addition
to collars, ID tags, tattoos and microchips!
Protecting your pet BOTH at Home and while Traveling


Does your pet deserve to be an IdentaPet?

Does your pet . . .

Mean the world to you?
Yes No

Deserve the best of everything?
Yes No

Need to be properly cared for
even when you can't be there for them?
Yes No

Need their important medical/emergency information
available in one convenient place?
Yes No

Need information readily available
should they become lost, missing or stolen?
Yes No

Travel in the car to vet appointments, grooming dates
and to keep you company?
Yes No

If you checked 2 or more "Yes" answers,
then your pet DEFINITELY deserves to be an IdentaPet!







What is IdentaPet?

IdentaPet is an AFFORDABLE "3 in 1" product,
for a very PRICELESS part of our lives . . .
our precious pets!
As with our children,
should anything happen to our furkids,
the first line of defense is being prepared.

"Caring and Preparing" -- that's what IdentaPet is!

But there's more . . .
IdentaPet not only cares about your pet,
we care about YOU!
Our Emergency Preparedness Items
contain vital information about YOU, too!
After all, without YOU, where would your pet be?

Ready to learn more?
The items, features and details of each of
our "three-aids-in-one product" are just a click away!

Please enter, visit and stay awhile.
You may discover that IdentaPet
is the one essential accessory
your pet (and you) not only deserve but REQUIRE
to make your lives secure and complete!

If just one pet's life is saved,
one lost pet found,
one emergency made easier,
or one pet's car trip made safer,
IdentaPet will have served its purpose.

On behalf of YOUR pets, I invite you to do join us!
For YOUR sake, your FAMILY's sake, for PET's sake!

It's about TIME!



(What TIME is it? Click on Logo!)




BOTH YOURS and YOUR Pet's FATE
Shouldn't be Left to CHANCE!